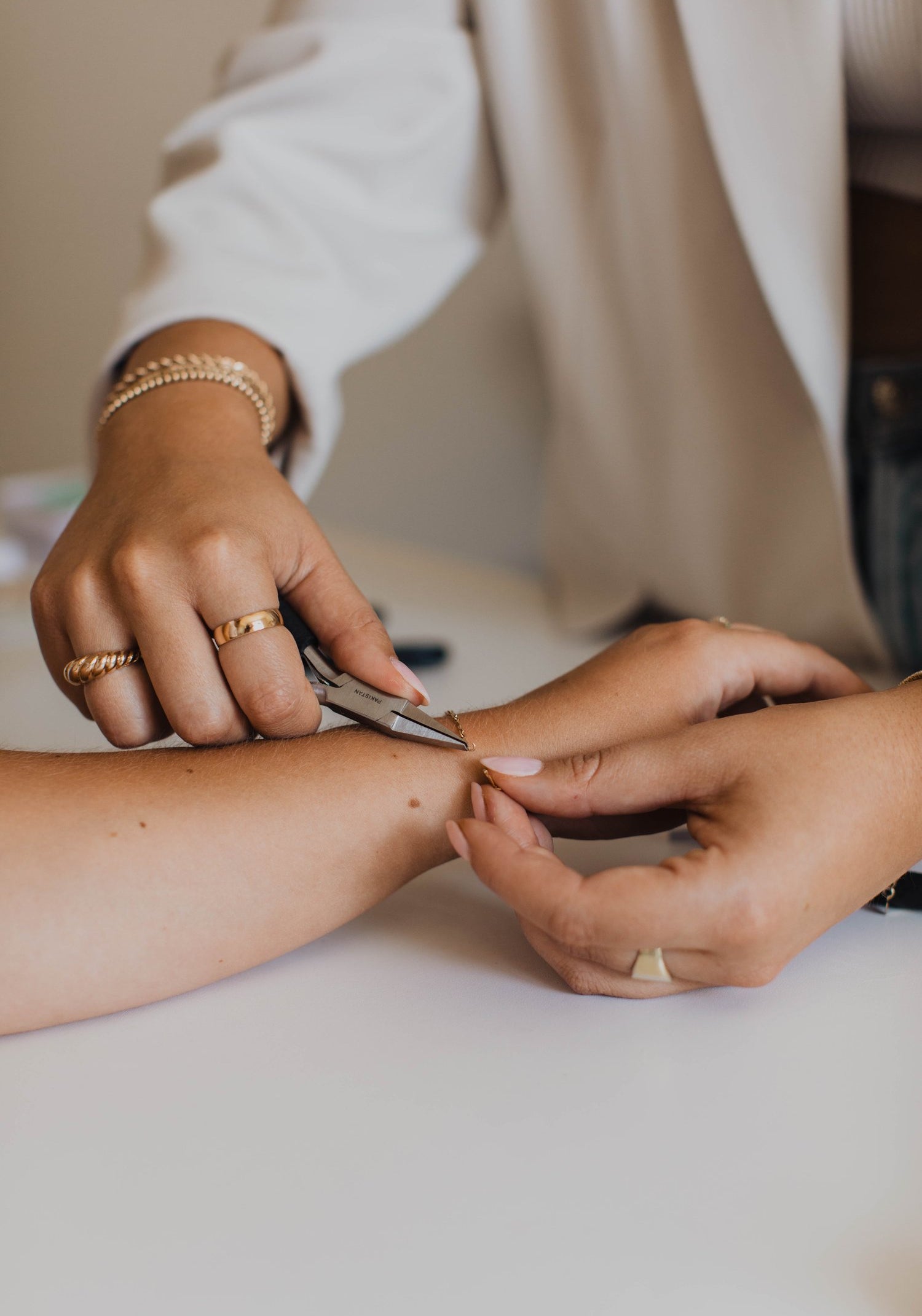 We are so excited to finally announce we have launched our Semi Permanent Bracelets, Anklets & Necklaces! This service is available at all of our Pop Ups and will be available to book for a private party!
Choose from our selection of 14k Gold Filled or 925 Sterling Silver chains and we cut it to the perfect length for your wrist, ankle or neck. Then we attach the chain to your wrist with a tiny jump ring to secure and then you never have to take your piece off! Price point ranges from $86-$120
To give the gift of Semi Permanent Jewelry, shop our E Gift Cards here
How It Works:
To book a Semi Permanent Jewelry party contact us at hello@lavenderandgracedesigns.com
Please note that all semi permanent pieces are final sale and styles of chains are subject to change. Each piece is attached by a tiny jump ring, making it semi permanent (not permanent)- you can open the jump ring to take the piece off if needed and we can re-attach the piece if you bring the chain (+ jump ring) to us!